Regular price
$ 139.00 USD
Regular price
Sale price
$ 139.00 USD
Unit price
per
Sale
Sold out
Share
View full details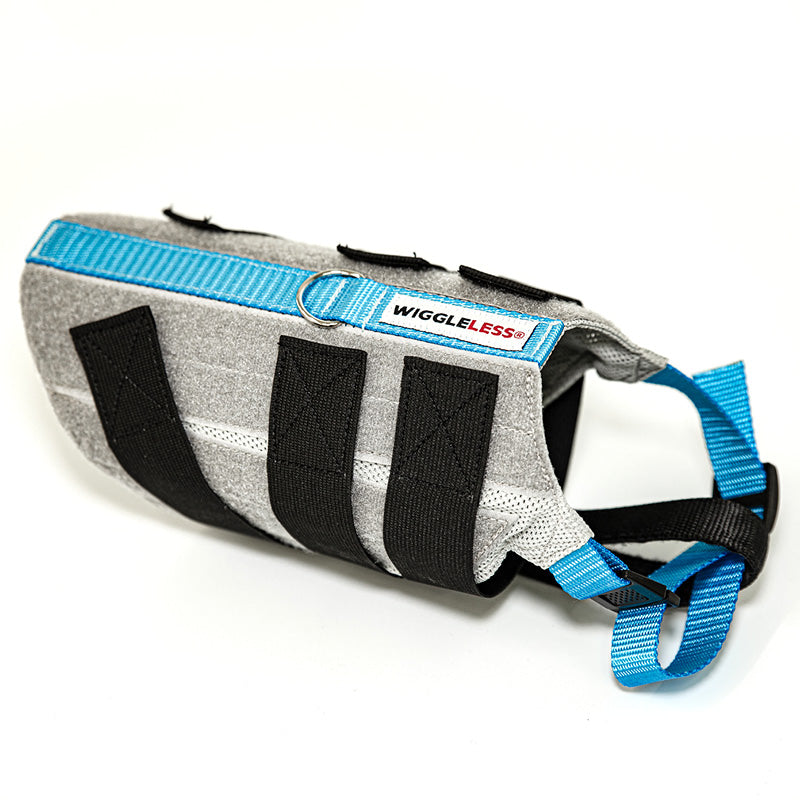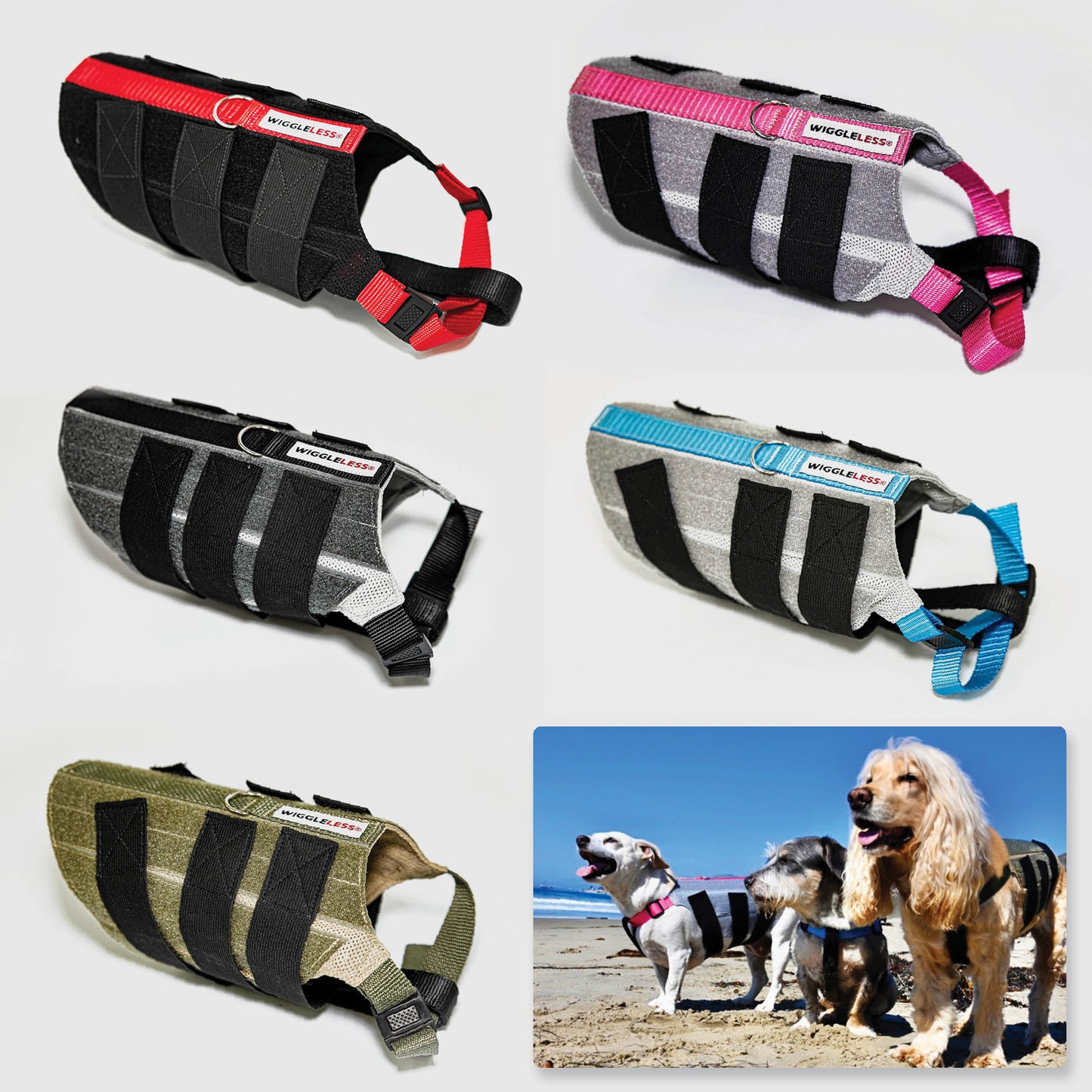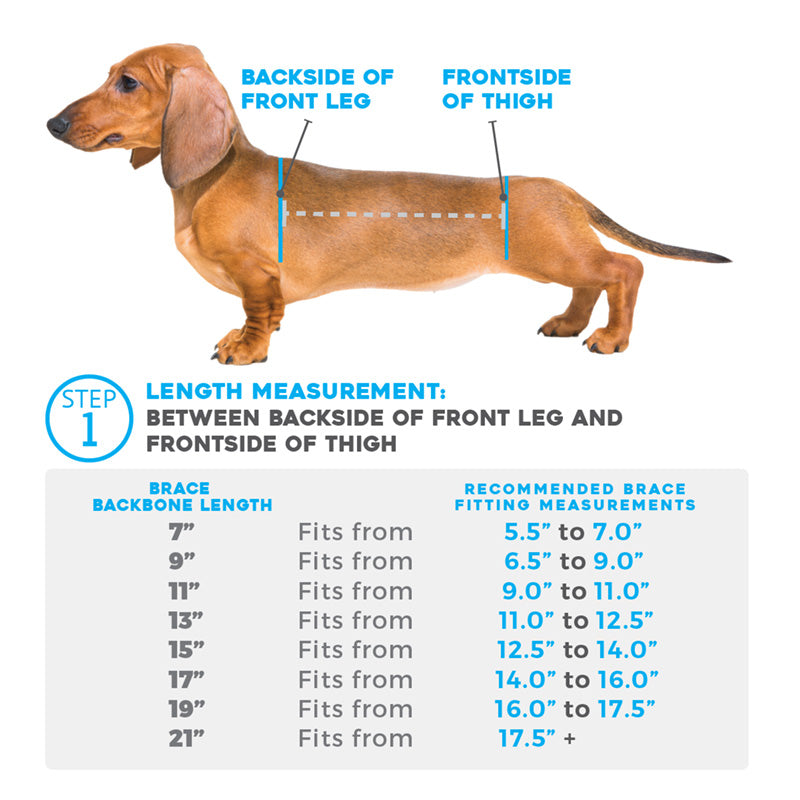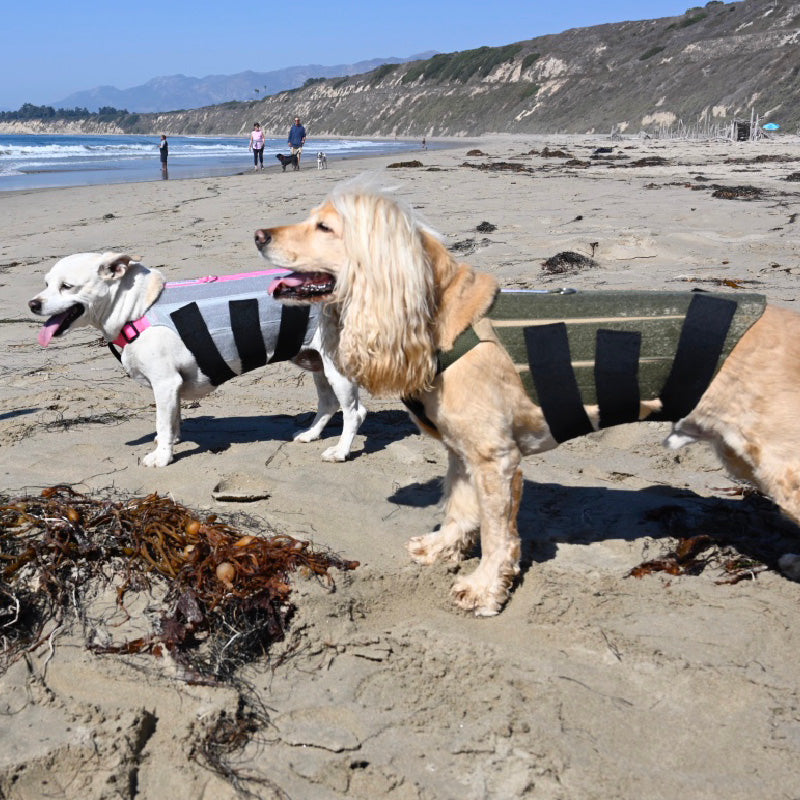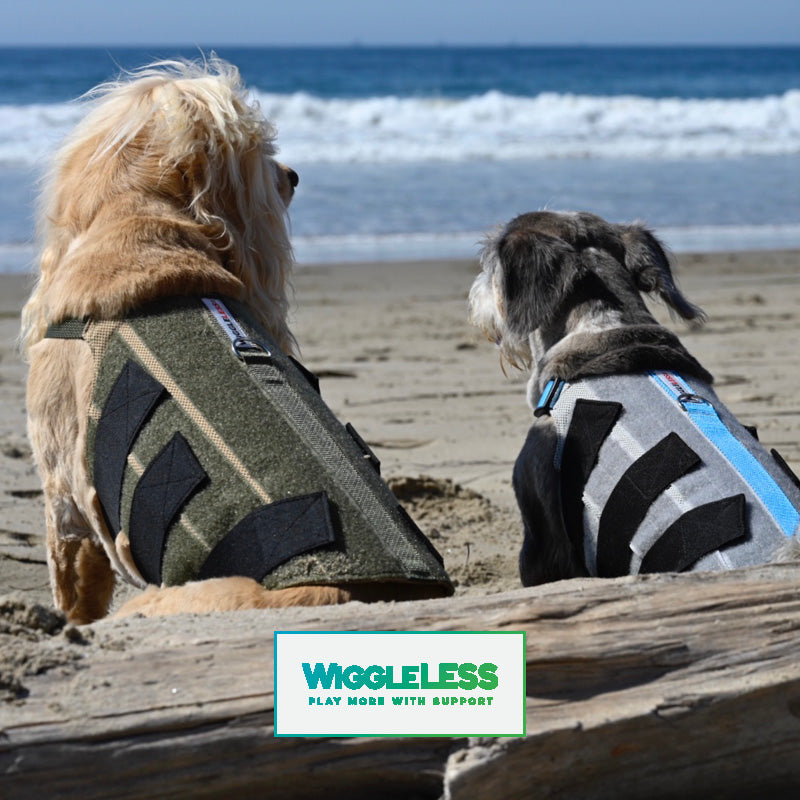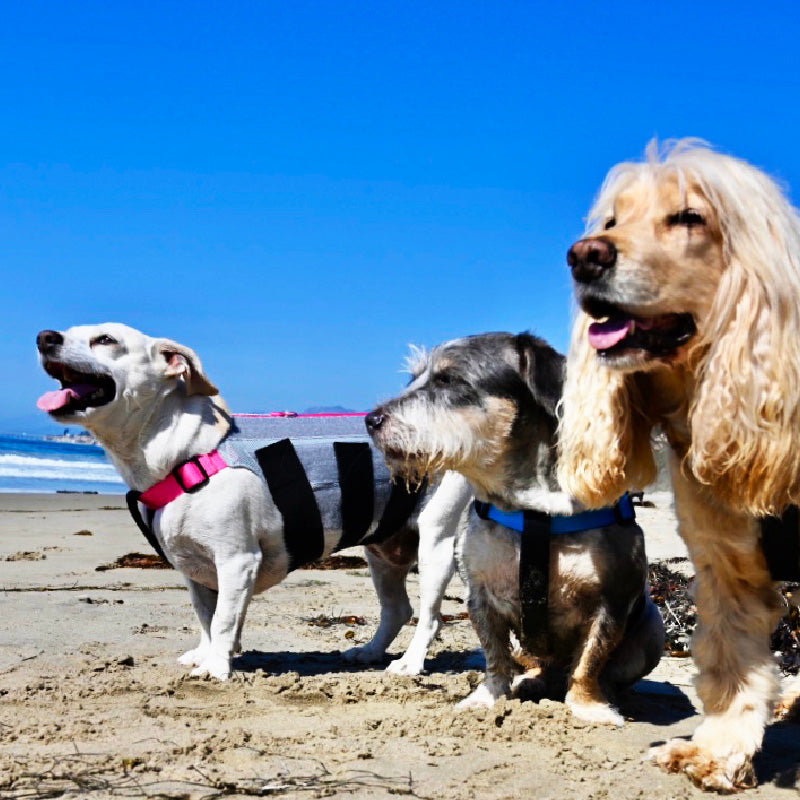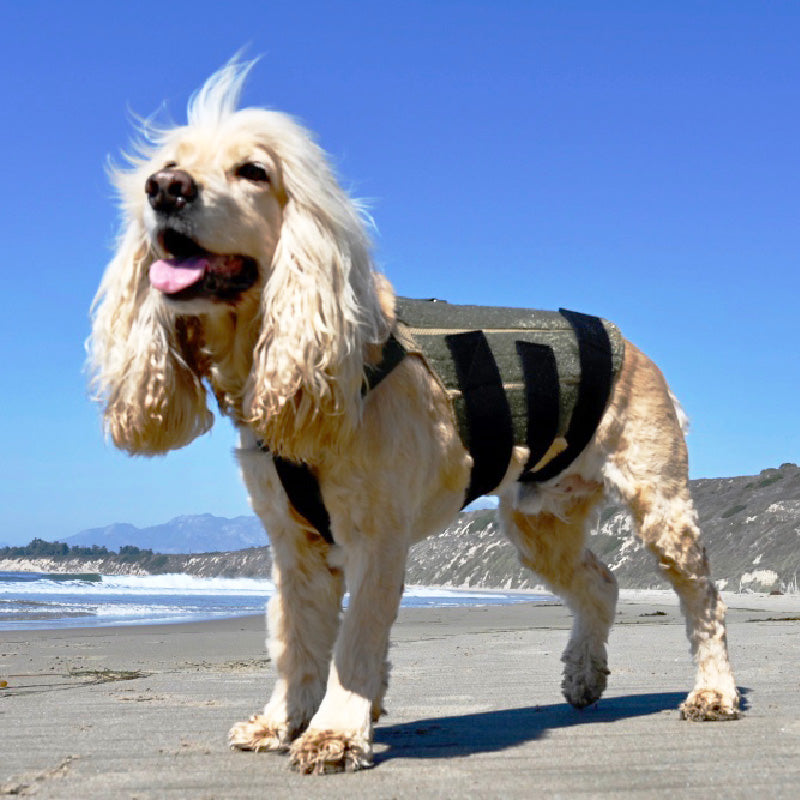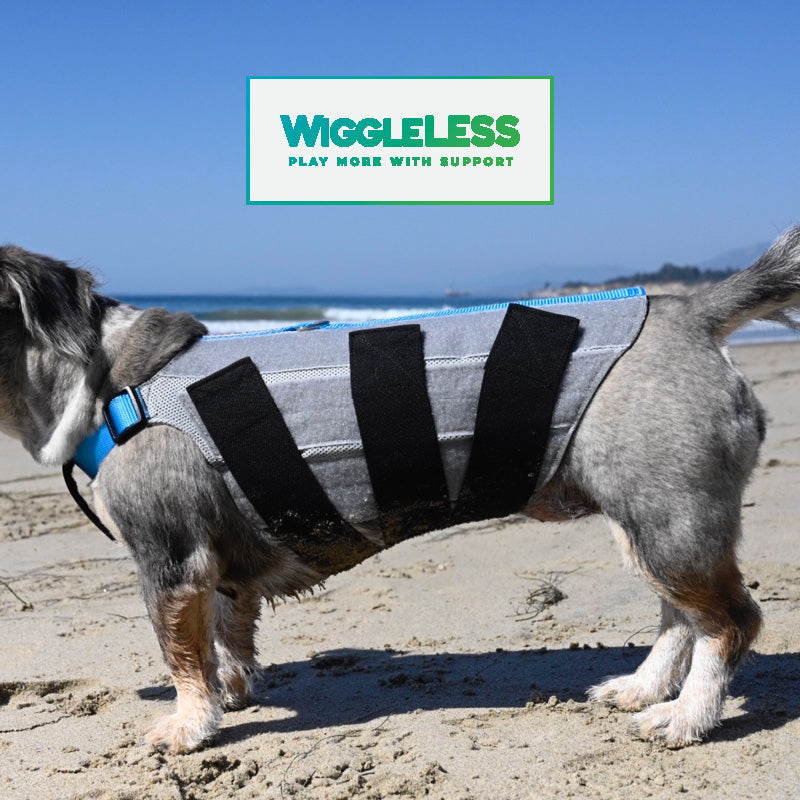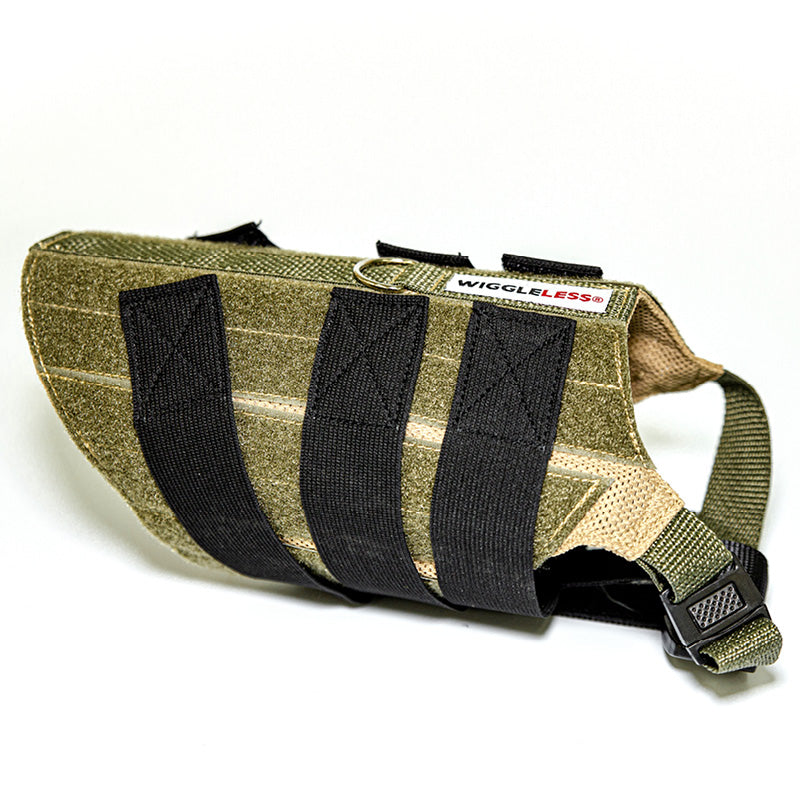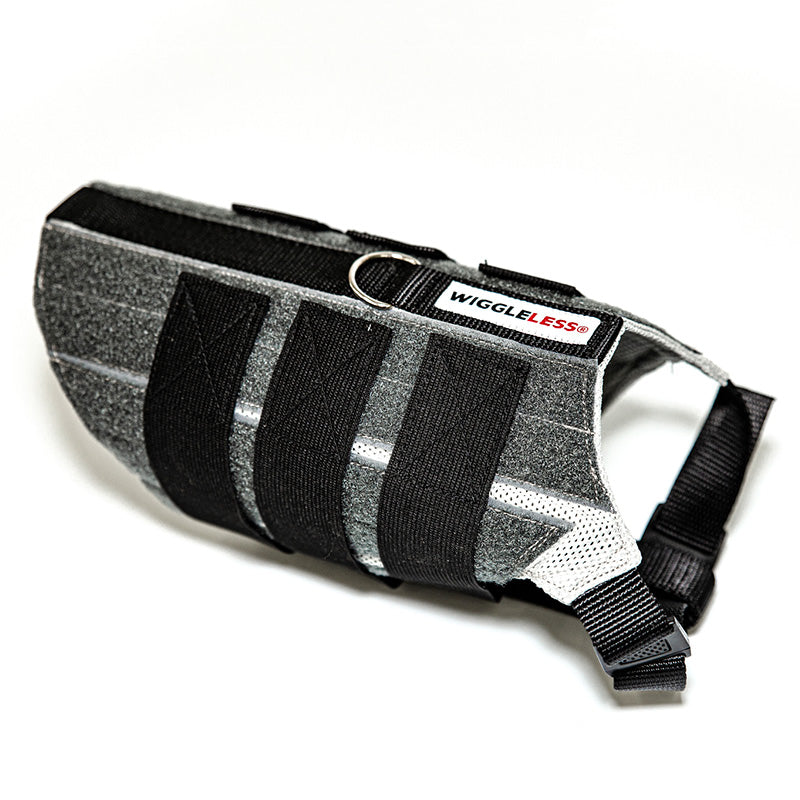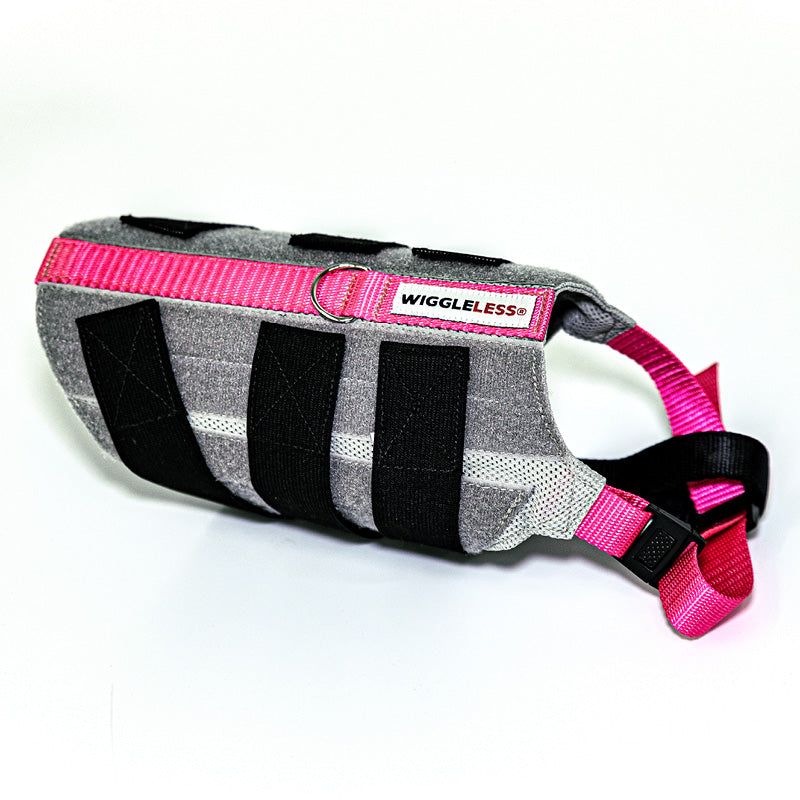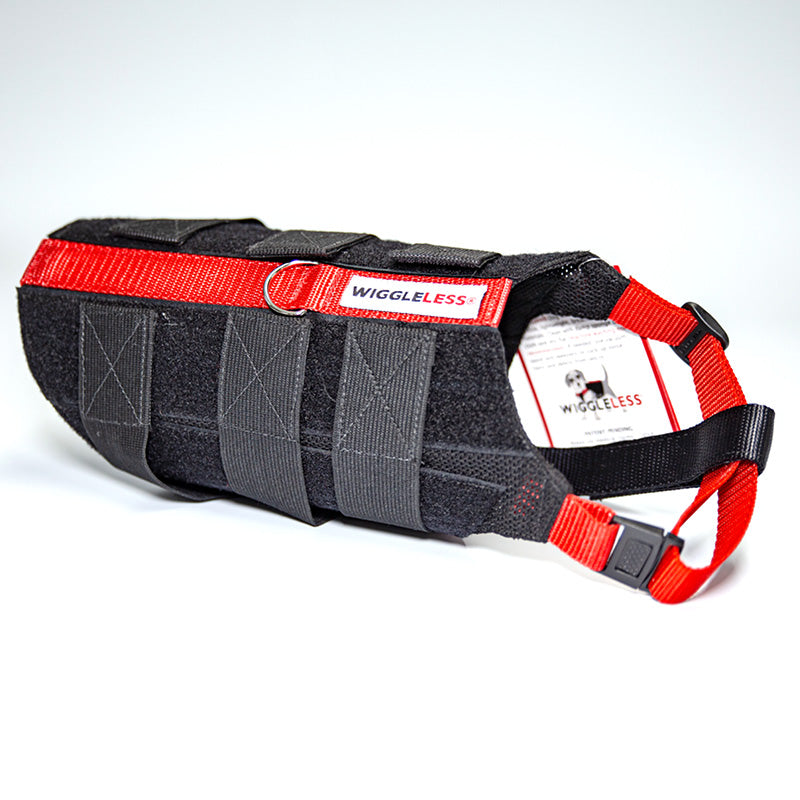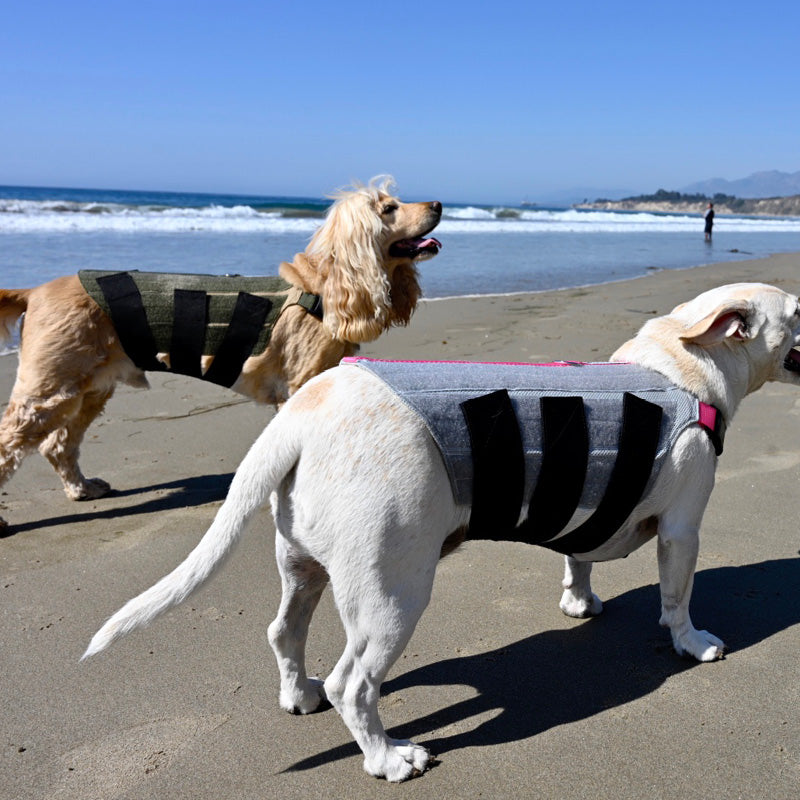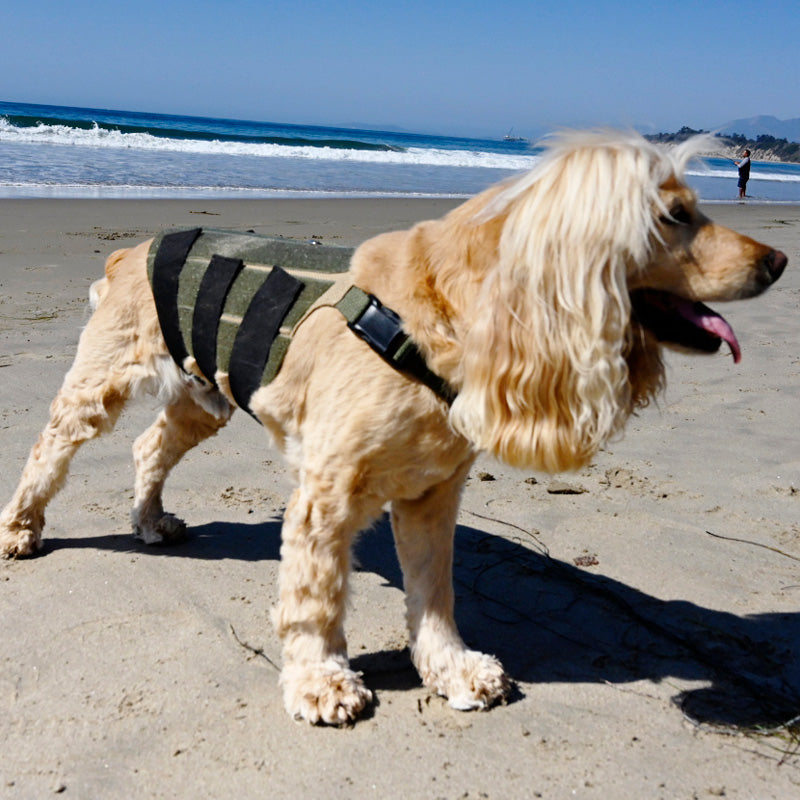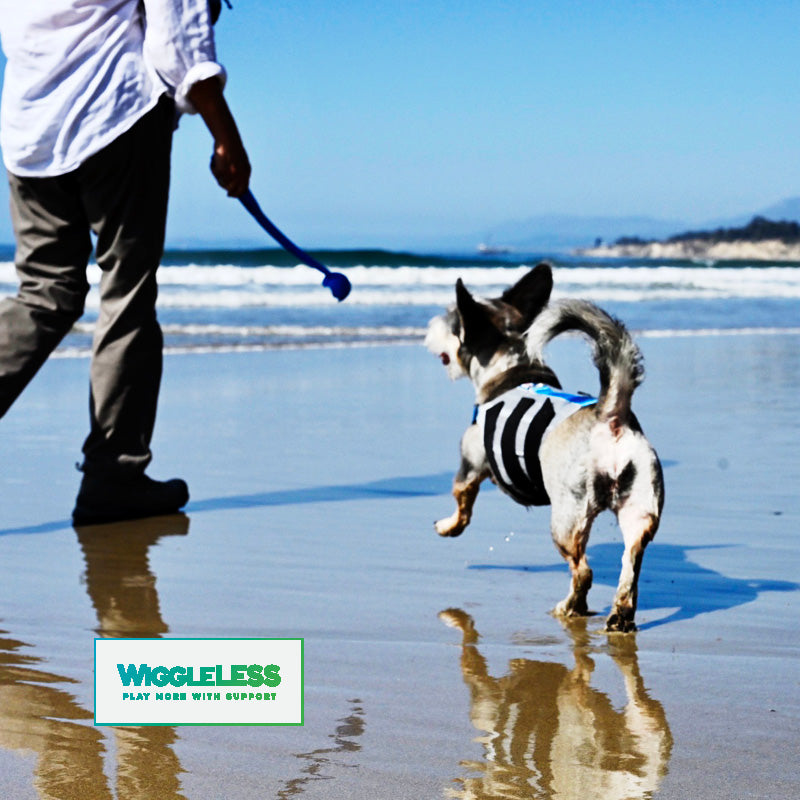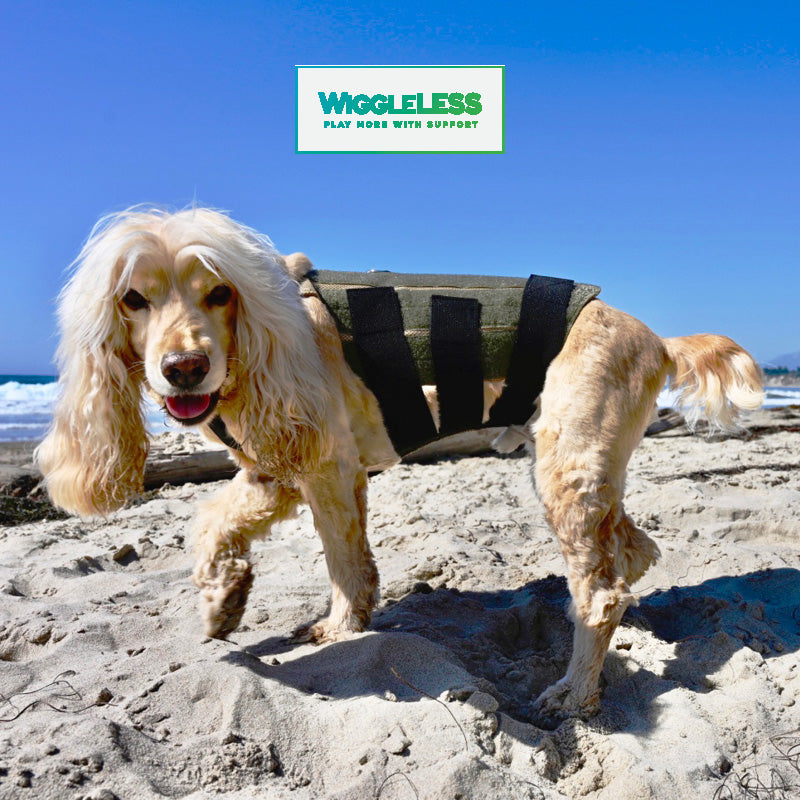 WiggleLess Back Brace
Unique Features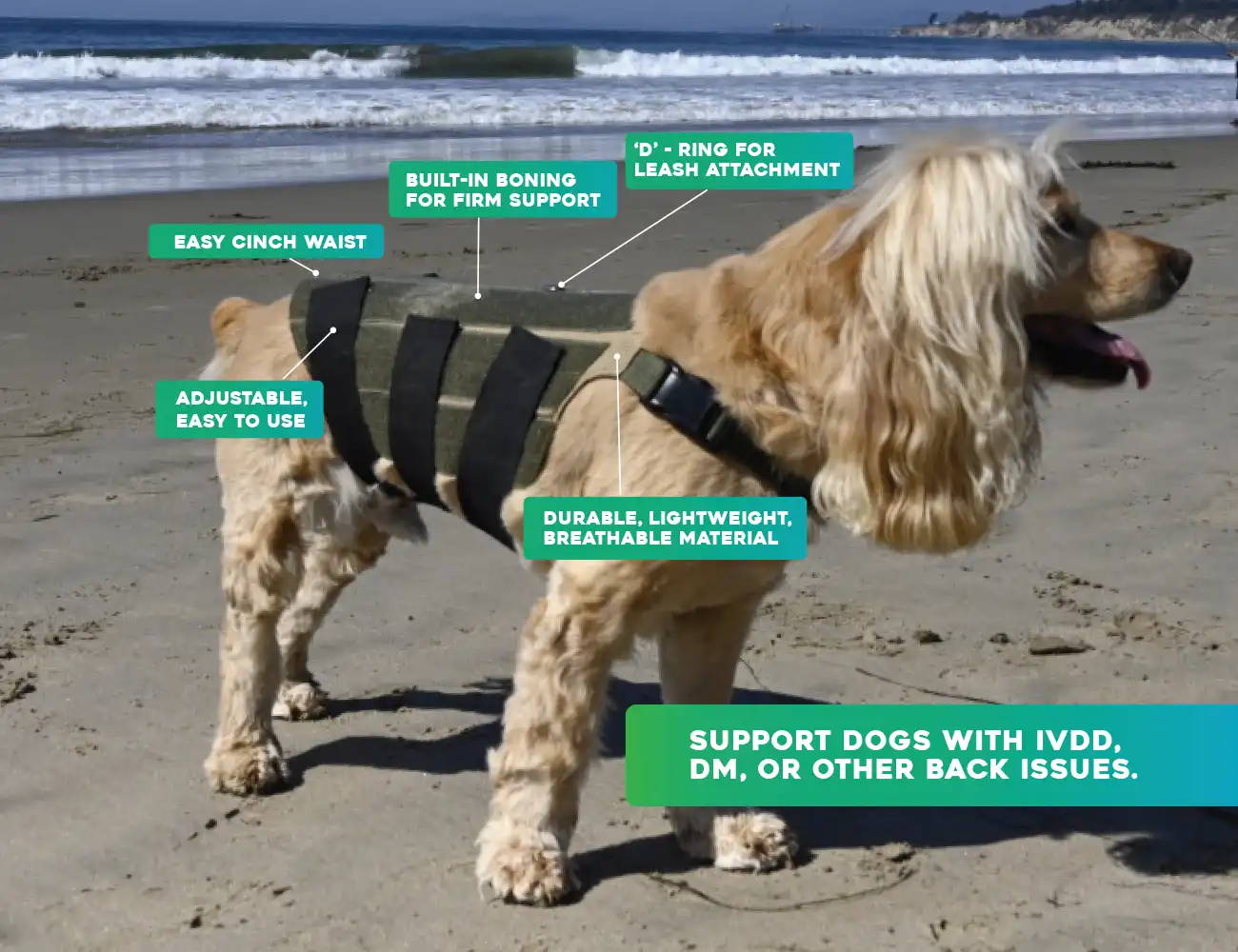 How long is a WiggleLess® Dog Back Brace going to last?
The longevity of your WiggleLess® is directly related to the care and cleaning you give it and the amount of daily wear and tear by your dog. Keep velcro "hook" and "loop" clean with either a slicker brush, tweezers, and a vacuum hose. Use a clean, damp sponge on the mesh to wipe away dirt.
Is there a leash attachment to the WiggleLess?
Yes, WiggleLess comes with a 'D' ring for attaching your leash. WiggleLess also offers the Sporn Non-Pull Harness designed to curb moderate to heavy leash pullers, it can be worn over the WiggleLess Dog Back Brace.
Will my dog get hot in a WiggleLess?
They could. In hot climates and summer temperatures it is the responsibility of the dog owner to ensure your dog stays comfortable when wearing a WiggleLess. A dog should never be left exposed outside in the hot sun. Always provide plenty of shade, and cool, fresh water. Never, ever leave your dog in a hot car!
My dog has hip dysplasia. Would WiggleLess® help offer support?
WiggleLess doesn't help so much with hip issues, however, we carry, Gingerlead, a soft, padded belly sling with a leash & handle designed to help dogs recovering from knee, hip or back injuries, dogs with debilitating conditions and dogs who have weak hind legs when walking. It's ideal for disabled dogs needing some assistance with their balance and/or mobility, as well as dogs suffering from arthritis.
My dog is paralyzed in the hind legs. Will a WiggleLess® help my dog regain mobility?
WiggleLess® is designed to offer comfortable back support and stability but will not "cure" any neurological issues or paralysis. The GOOD news is that a dog may continue to live a healthy, vital life with the use of a cart with wheels. We highly recommend Doggon Wheels for their high quality craftsmanship and longstanding reputation. Some customers have used a WiggleLess Brace while using a cart for added support.