Regular price
$ 29.99 USD
Regular price
Sale price
$ 29.99 USD
Unit price
per
Sale
Sold out
Get yourself and your dog help with pulling. Sporn Non-Pull Harness offers total control, style and comfort for your dog. Harness's, unlike collars, distribute the pull of a leash more evenly across the whole body not just the neck and throat thus helping to reduce stress on your dog's body. All materials and components are made of the highest quality nylon and nickel-plated hardware to reduce weathering. It can be used in conjunction with our Wiggleless Dog Back Brace and GingerLead.
Patented system "gives" with dog's natural movements

Stops the hardest pullers instantly

Ergonomic and comfortable design

Distributes pull evenly across body!
Notes: Recommended for walking purposes only. Do not leave on dog unattended. Not designed for use as a car harness or tie-out.
SATISFACTION GUARANTEED
If you are not satisfied with Sporn Non-Pull Harness return it in like new condition for an exchange or refund within 14 days of purchase. Please include the original receipt and packaging for a refund. WiggleLess does not pay return shipping charges. Dirty and/or damaged merchandise is non-refundable.
Why a No Pull Leash Harnesses Works Best
No pull harnesses work by minimizing your dog's ability to pull or tug on their lead during walks. This type of harness works because of the convenient front clip mechanism. This front clip allows the pet owner to take control during everyday outdoor walks or outings. It discourages your dog from pulling or tugging on the leash. When the dog tries to pull using the chest muscles, the harness provides an uncomfortable feeling long enough to teach your pet to stop attempting the pulling.
Buy the Best No Pull Harness at Wiggleless
Owners rave about our popular Sporn Harness and how it helps teach their pet new leash behaviors. Owners also report a significant difference when using a non-pull harness vs. a regular leash harness. Our Sporn Harness is the nest no-pull harness for letting dog owners control their pets when they are outdoors and require leashing.
Which Dog Can Benefit from Wiggleless Sporn Harnesses?
Any dog breed can benefit from using a no-pull harness during their walks, but a dog's size can play a prominent role in the effectiveness of this harness product. We recommend you call to speak with a Wiggleless employee if you have any size and fit concerns. Our advice can ensure you select the best no-pull harness size for your four-legged friend.
Pet owners want the best for their furry, beloved family members. Let Wigglesless provide you with a no-pull collar that will make everyday outings with your pet enjoyable and easy. Our Sporn Harness is going to provide you with countless hours of pull and tug-free walking.
Share
View full details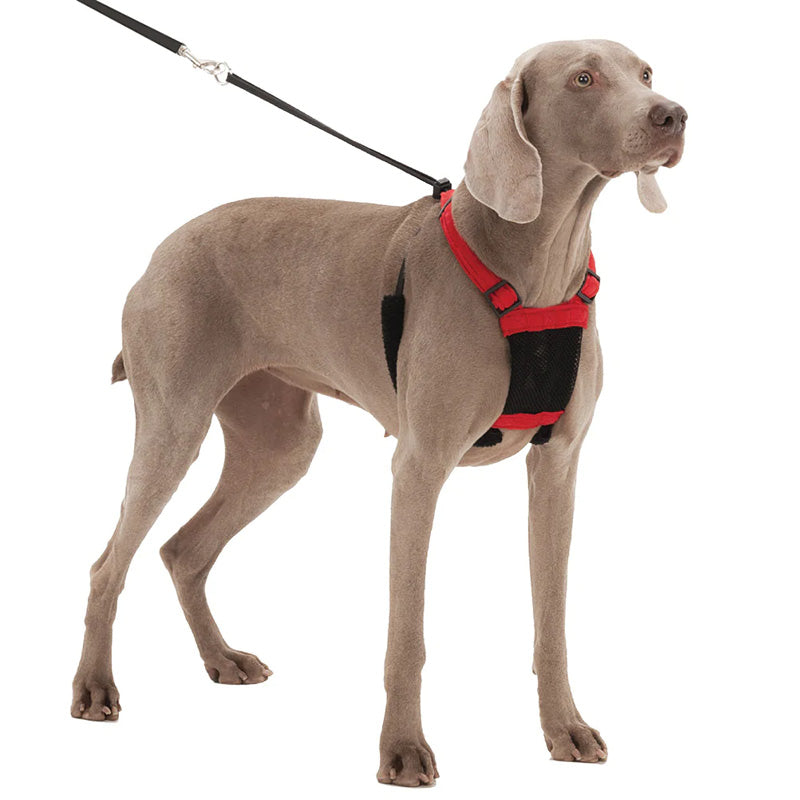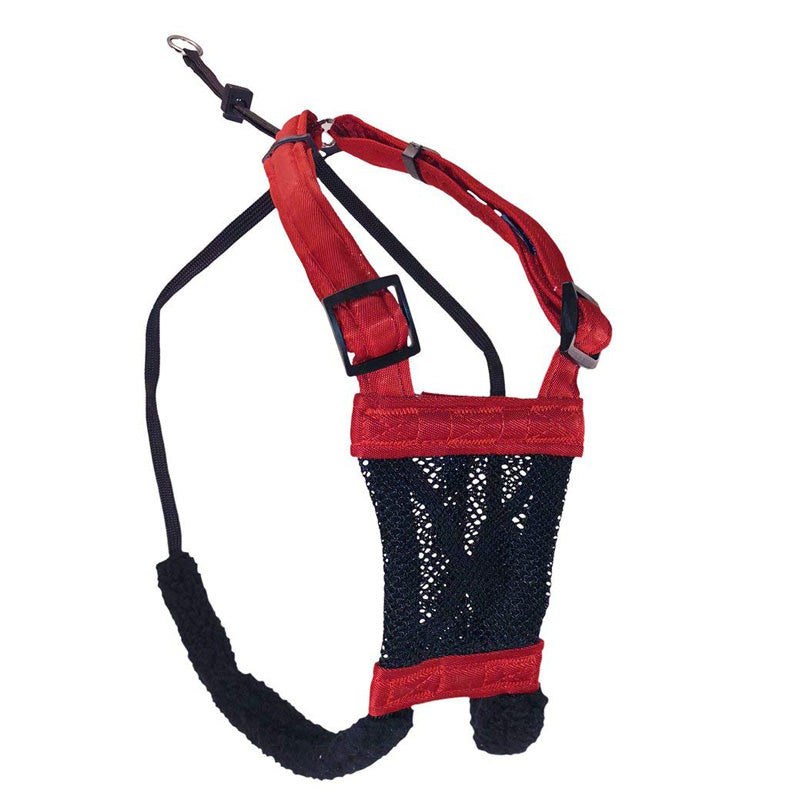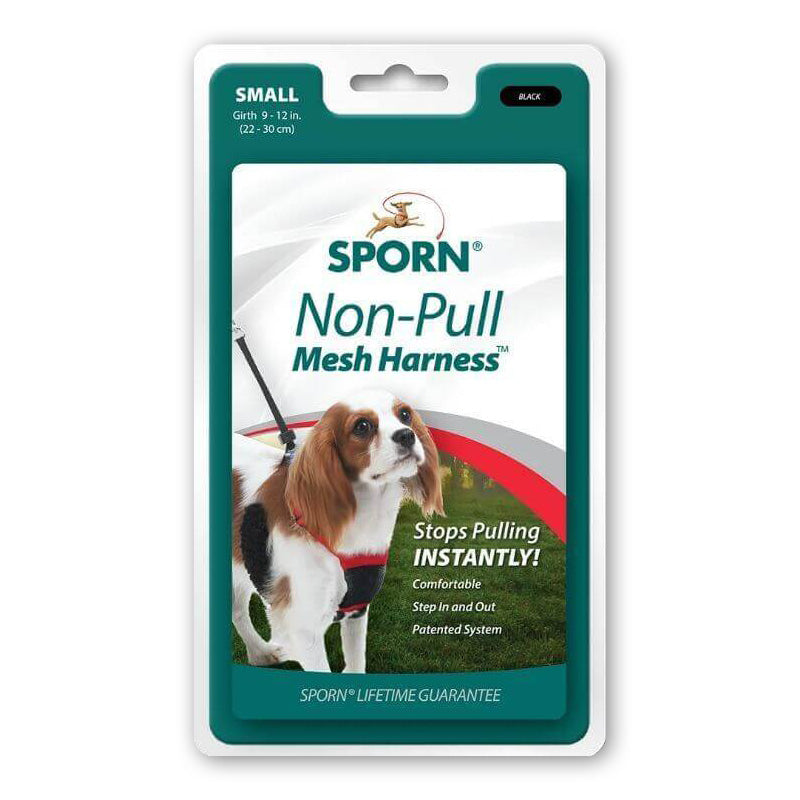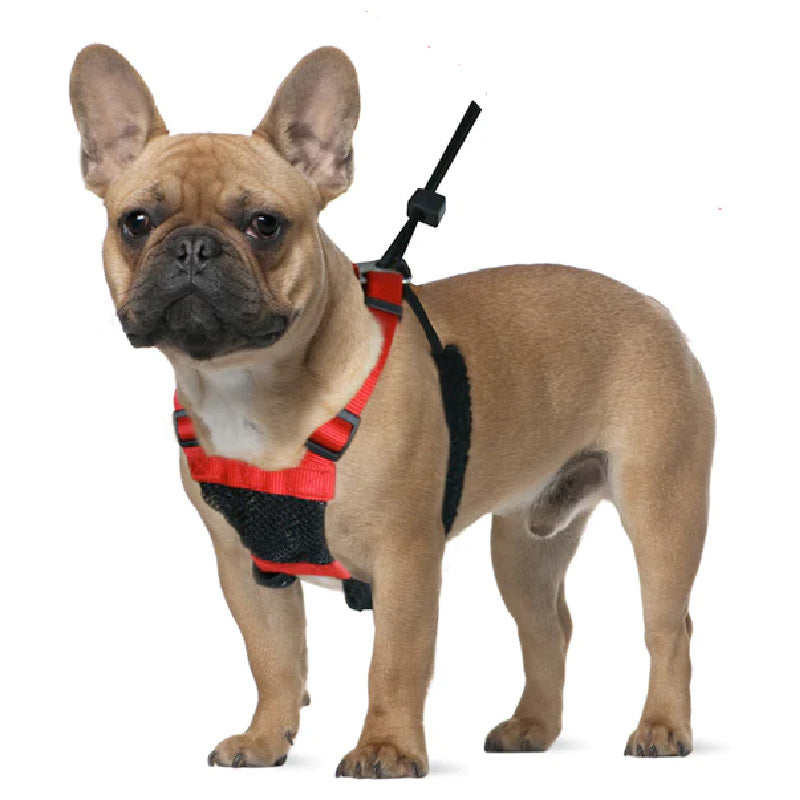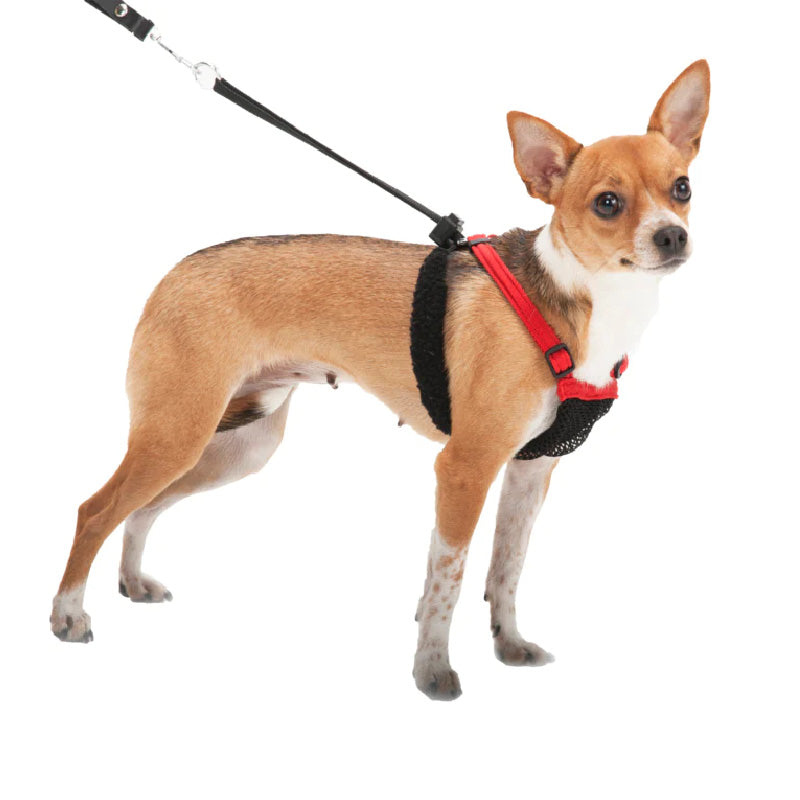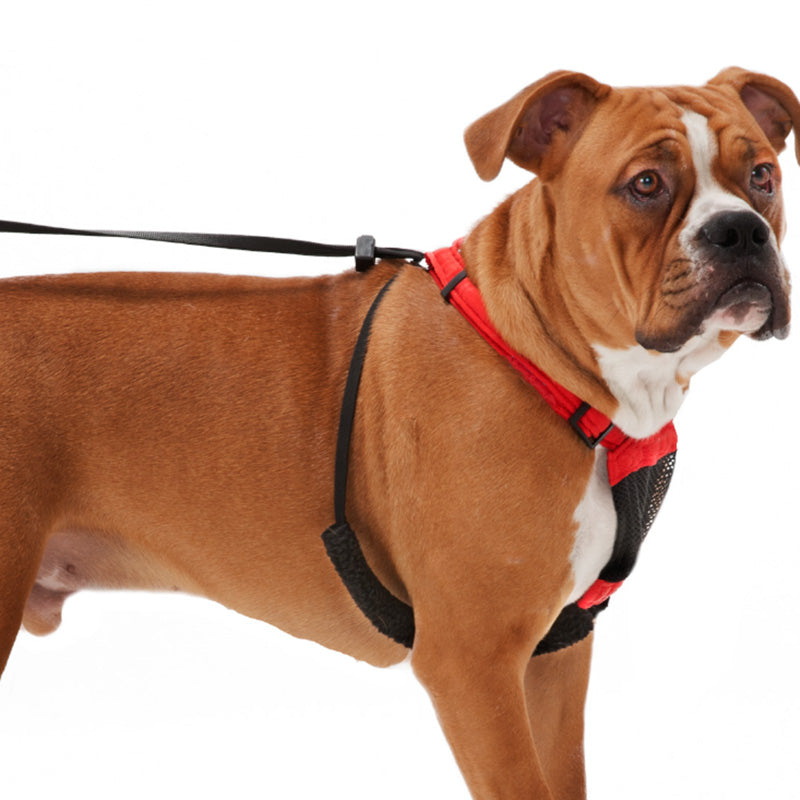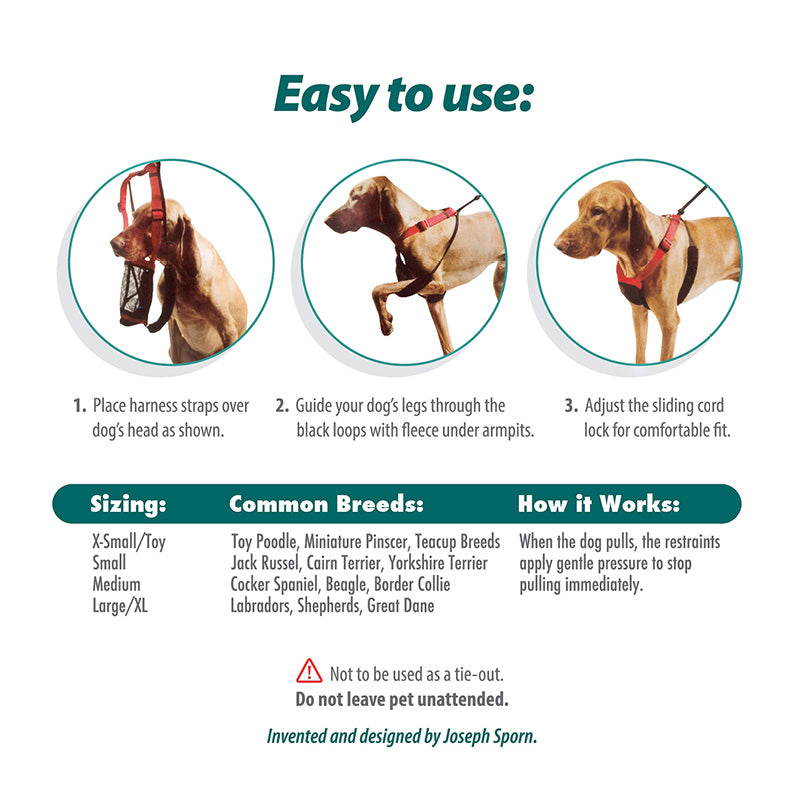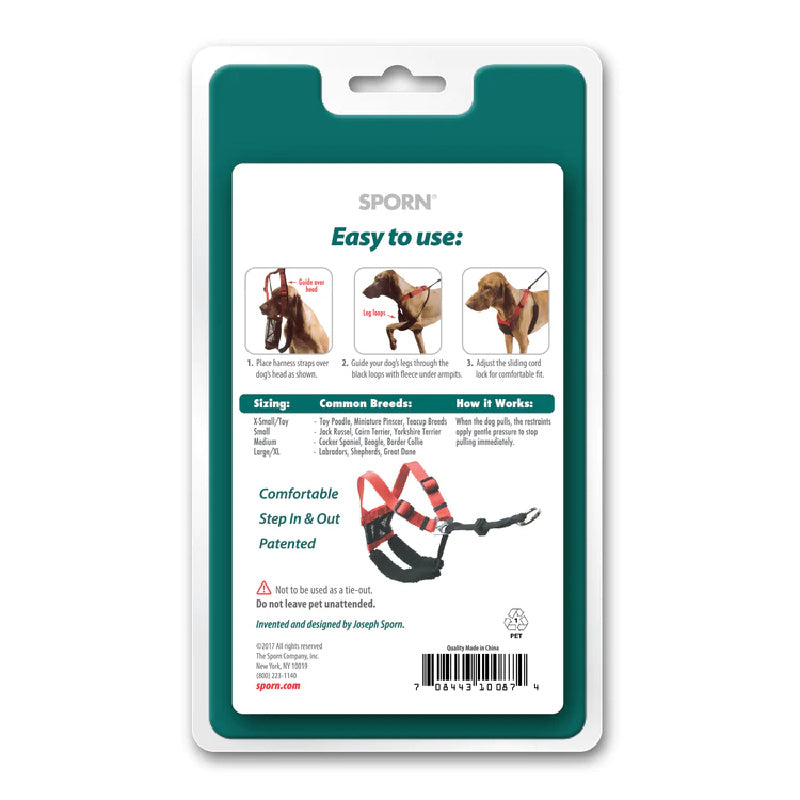 Works perfectly
Just what we needed for our new Chihuahua puppy. Easy on, easy off, much better than a collar on such a small dog.
Works perfectly
Just what we needed for our new Chihuahua puppy. Easy on, easy off, much better than a collar on such a small dog.