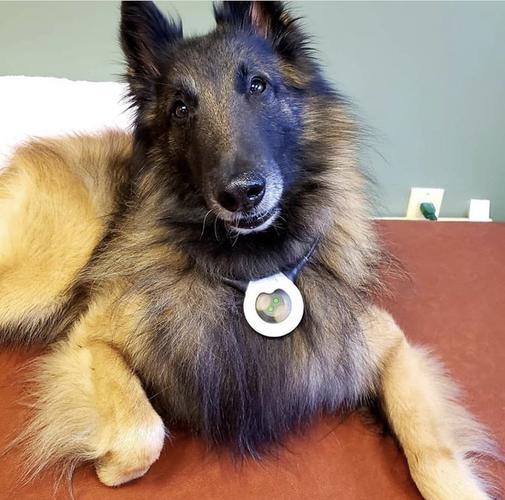 How to Measure a Dog for a Harness
Choosing the right harness for your dog is necessary for their comfort and safety. And for that, you need to know how to measure a dog for a harness accurately. The harness can't be too loose or too tight. It should fit your fur-ever friend correctly.
Unlike collars, harnesses don't slip out easily. Moreover, they don't pose a health risk for your beloved pet. They distribute the pressure on your dog's body evenly whereas collars put additional pressure on their neck causing pain and discomfort when they try to pull.
Learning how to measure dog girth for the harness is important to protect the tender skin of your furry friend. 
How Do You Measure a Dog for Harness? 
In this section, you will understand how to measure a dog's height to choose the best harness for your adorable family member. 
1. Grab Your Measuring Tape
The weight of your fur baby also determines the type of harness you should buy. However, for precise measurement in centimeters or inches, it's best to use a measuring tape. 
2. Measure Your Dog
Now, you need to:
Measure around the chest by circling the tape just behind your dog's front legs

In the next step, you have to measure around the neck at its very base
Remember, you should always leave space for 2 fingers while measuring your dog to ensure comfort. Also, the brand that you choose to buy from should have a detailed size guide for your reference. Pick the one that best fits your four-legged friend. 
Note: While measuring your pet, they may wiggle around a lot making it difficult for you to note precise measurements. In that case, you should seek someone's help to keep them still during the process. 
3. Note These Tips for Accurate Measurement
Remember how we talked about the harness not being too tight or loose? 
While measuring your dog's chest, always wrap the tape around the broadest part of their chest. The tape should be wrapped in a way that should be snug and not tight. 
Also, while checking the size guide of the harness brand, you should also see the weight range to identify the ideal range for your dog. Like humans, it's possible that dogs are between sizes too. In that case, always go with the bigger size. 
It's because the size can be adjusted to fit better. But if you get a size smaller, it may be of no use at all. 
4. Choose the Type of Harness
While choosing the perfect harness for your pet, you will encounter two types. The one with a back clip and the other with a front clip. 
The first one is easier to attach and is ideal for dogs that don't try to pull during walks. If your pet has a tracheal collapse problem, go for the back clip harness. 
On the other hand, the front clip harness is designed for dogs that tend to pull on the leash. While choosing such a harness, make sure it's comfortable and does not strain your dog's throat and neck. 
Get your no-pull dog harness today from WiggleLess!