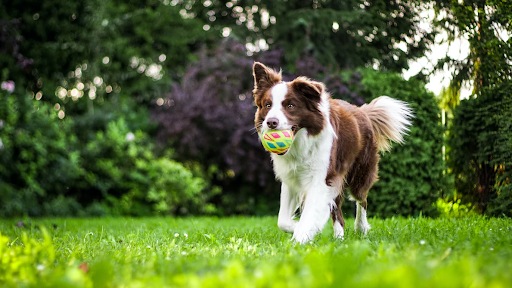 How a Dog Back Brace Can Help with Pain
The spine is a complicated part of the body that supports the rest of your body. Just like any damage, spinal damage can cause a lot of discomfort to human beings. And it is the same for your dog. Your dog's spine supports its body constantly. 
The movement of your dog is completely dependent on the strength and alignment of its spine. One of the common illnesses that can affect your dog's spine and overall health is Intervertebral Disc Disease, or IVDD.
How a Dog Back Brace Can Help with Pain
There are many different methods and treatments now easily available to make your dog comfortable if it has IVDD. The vet will be able to help your dog with the best treatment possible among the many available like surgery, or other ways.
However, one way that you can help your dog by easing the pain they are going through is to use a back brace for dogs. This is also one of the possible treatments for your dog. By using a dog back brace for the slipped discs, you can limit the movement of their spine and thereby reduce their pain and discomfort.
When the dog's spine is stabilized, they can recover faster. Below are some benefits that your dog will enjoy when you use dog back braces.
The dog brace is made in a way that fits your dog naturally. It helps to support their back at several key points. 

It maintains the column stability. It supports the spines and their muscles. Make sure to get a dog brace as per the size of your dog. 

A

large dog back brace

is often recommended by vets both for the prevention of IVDD and its treatment.

By maintaining constant pressure, a dog brace can help reduce the pain your dog is feeling. 

It is easy to secure and remove, making it a popular choice for dog owners.
Before putting on the dog brace on your dog, make sure to consult the vet. They will be able to help you understand how to put them on and remove them in a gentle way. 
When You Should Get a Dog Brace?
Try to keep an eye on your dog's behaviors to understand what they need. This will help you provide them with the best care and comfort. If you notice that the back of your dog seems to be having an issue, then you must consider using a back brace for them. 
The behavioral signs to look out for are if you notice any signs of paralysis, arched back, difficulty in urinating, or an inability to walk. They will also be more reluctant to walk or play. If they cry when you try to pick them up, it is a clear warning sign from your dog.
You can talk to your vet to be sure of what the problem exactly is. They will take x-rays of your dog's spine and conduct other needed tests. Once they have all the needed information, your vet may then propose to use additional treatment methods for dog pain relief along with back braces to help improve your dog's condition.
If your dog is experiencing back problems, then don't delay and Choose a dog back brace today!